C2009/P1 made it's closest approach to M71, a globular cluster in Sagitta on Friday night. While the weather people were predicting a gap in the cloud for mid evening, the gap turned out to be only 5 minutes in length!
Checking the star charts for the following evening showed the comet still fairly close and within the frame for the 70mm ZenithStar and Canon combination. The weather didn't start too promising but cleared late evening for long enough to get five pictures before it clouded over again.
The comet core has trailed in this stack as I didn't have enough images to process the comet and background stars separately and then recombine them. The two bright orange stars in the frame corners are Gamma and Delta Sagittae which make it really easy to find the cluster.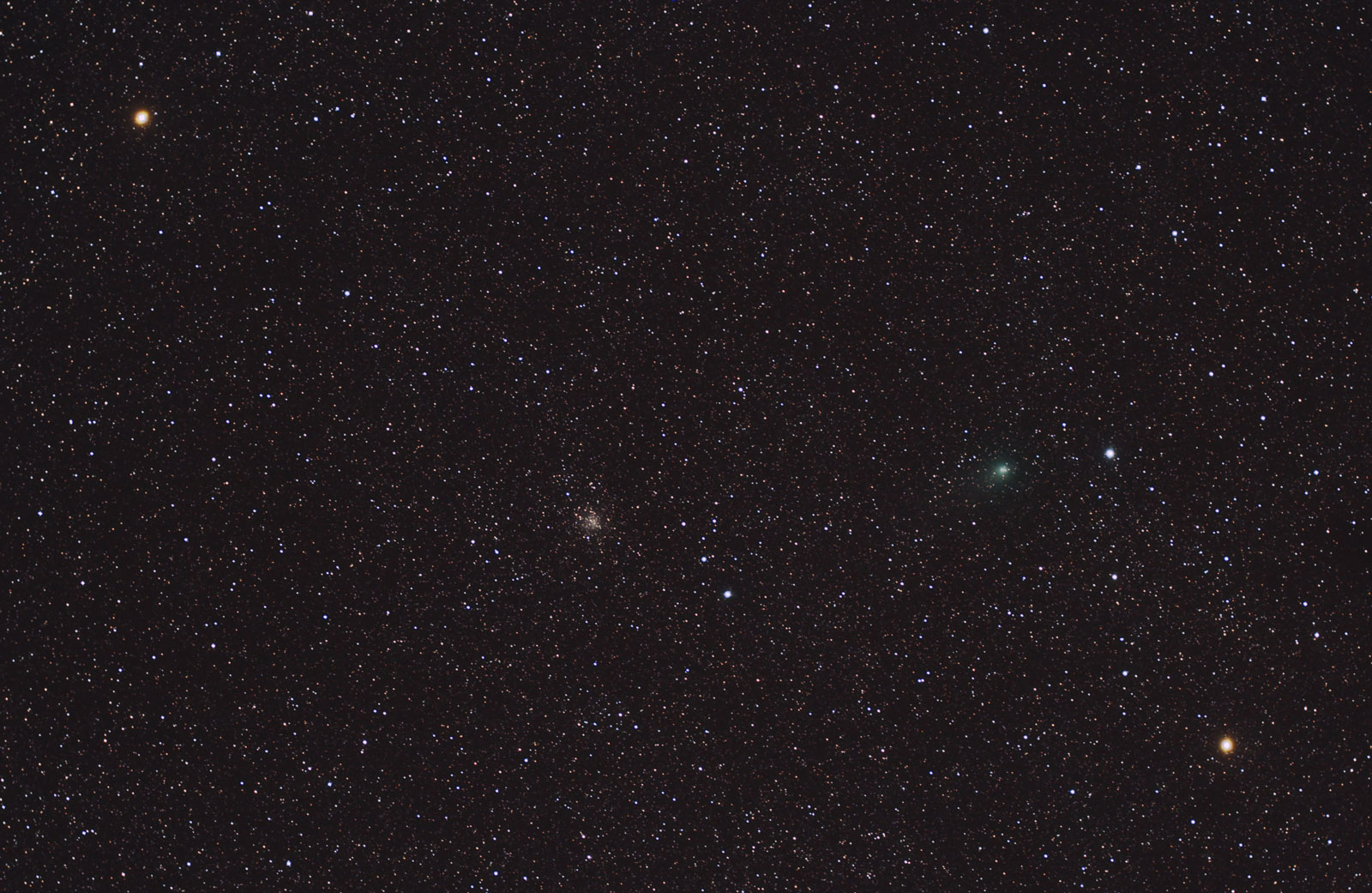 Image comprised of 5 90 second exposures at ISO 800
ZenithStar 70 with WO Field flattener III